Biography
The band DISINFECT was formed spring 1999 in Ludwigsburg. It was clear that their musical direction would lie in extreme Death Metal! The music can be described as fast & brutal Death Metal in the vein of American Death Metal bands. The lyrics try to portray sociocritical thoughts as well as personal views in an extreme and provocative way. The first promo CD was made end of 1999 as a live one.
.
After some changes in the band because of problems in job and music the bands end line-up was made in summer 2000 till 2003 when we had to replace the drummer. DISINFECT signed a record deal with REST IN PEACE.Rex in the end of 2000.

.
Summer 2001 the first official CD called "BEINSPENDER" was recorded in Slowakia in the Exponent Studios. This CD includes 9 songs of blasting brutal Death Metal and recived many very good reviews most of the them highscore. The band was voted as best live-band 2001 in Wärchhof in Luzern/Switzerland and had to play there several times again like in whole CH! Concerts in most parts of Germany, in different European Countries (Belgium, Croatia, France, Chzech Rep, Switzerland.....) a lot of gigs, Festivals (DEPTH OF WINTER, MONASTIC DOOM, OBSCENE EXTREME, SKULL FUCKED, SOUL GRINDING, UP FROM THE GROUND...) and a tour with SINISTER, APOPHIS and other bands

.
In Jan. 2003 a new deal was signed with DIAMOND PRODUCTIONS from France.
2006 the label split an we´re searching for a new label
2008 new Deal signed with Metal Age Productions
2009 New CD "Screams of Pleasure" out soon!!
Line-Up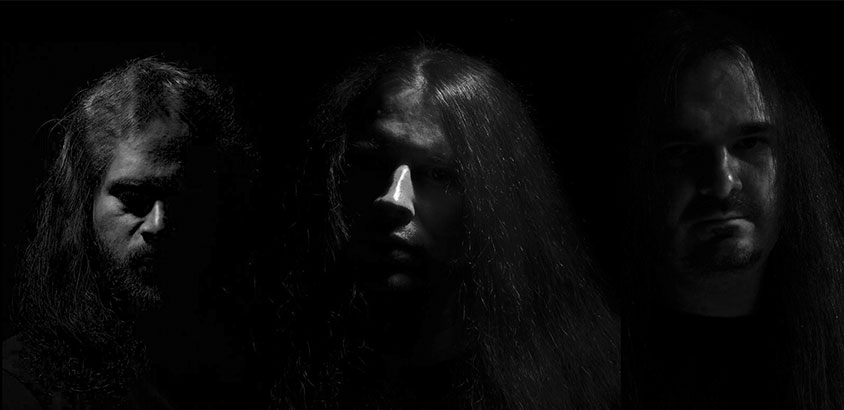 C - Bass
Martin - Vocals
Chris - Guitar
Thanx to the ancient DISINFECTED ones:
Jan the first DISINFECTED vox
Chris Simper for his fuckin´ deep growls
Claudio for the guitar work
Haikko for his big help on the drums
Michael the cryonic bass player
Oli second drums
Jochen "Waterboy" vox
Jochen Bass
Thomas drums
Alex Der Prinz
Magic-Klaus Bass
Hannes drums
Sailer "The Doc" guitar
Tingel Tangel Talla bass
Belphemoth Heiko guitar
Daniel "Dead man walking" Bass
Nils blasting drums
Stephan "Mr.Feet" guitar
Alex Bass
Mario Drums
Special Thanx:
Christophe Szpajdel for our logo, Cora, Eichi (for the cymbals), EXPONENT STUDIO (Roman, Tomasz, Sanchez), Karsten (Sexmachine), MO & Black Force!, Nagel, Oliver Tesch, Rainer Schmied, Steffen (Bassman) and Twan of BRUTALISM to take our song "Menschenfeind" under his screen on the CD-Rom track of PANDEMIA!!
Bands:
ABOMINATION (Br), ABRASIVE, AGORAPHOBIA, ALIENATION MENTAL (Cz), AMBROSSIA (CH), IMPERIAL FOETICIDE (Cz), ANAL TERROR, ANASARCA, ANNULATION (CH), APOPHIS (KATASTROPHOLIS), APROSOPY, ART OF ABYSSUS (CH), AVULSED (E), BK49, BLACKEND, BLOODY SIGN (F), BOWTOME, CHARON, CENTINEX (S), CEREBRAL COMMOTION (F), COLDSPELL, CRANIOTOMY (SK), CRAWLSPACE, CRYPTIC CARNAGE, COMMON GRAVE, DAVIDIAN, DAWN, DAWN OF DISEASE, DEADBORN, DEAD SPAWN, DECISION TO HATE, DEFLESHED (S), DEMENTOR (SL), DEPRAVED (F), DESASTER, DIABOLICAL (S), DISASTROUS MURMUR (A), DISBELIEF, DISPARAGED (CH), ENCROACH (A), END OF GREEN, EXIT (CH), FALLEN SAINTS, FALLEN YGGDRASIL, FINAL BREATH, FLESHCRAWL, FLESHLESS (CZ), FORNICATION (Brazil), GALLERY OF DARKNESS, GRIN, GRIND INC., HARMONY DIES, HOUWITSER (NL), HORRID (IT), HATE PRISON, HYEMS, HYPNOS (CZ), HYPOCRISY (S), IMPENDING DOOM, INFERNAL RISING, INHUMATE (F), INNER GROTESQUE, INTO DARKNESS, JIG-AL (Cz), KARKADAN, L´ESTARD, MALEDICTIVE PIGS, MALIGNANT TUMOR (Cz), MANGLED (NL), MENTAL AMPUTATION, MISERY INDEX (USA), MISTRESS, MOR-DAGOR, MUCUPURULENT, NECROLOGY (NL), NEKROPOLIS (CH), NOISE FOREST (Leberschaden), OF TREES AND ORCHIDES, PANDEMIA (CZ), PREJUDICE (B), PROFANITY, PROSTITUTE DISFIGUREMENT (NL), PYAEMIA (NL), REGURGITATE, RESURRECTED, REVENGE OF INSANITY, ROTTEN SOUND, SACRIFICIUM, SANATORIUM (Sk), SANITY, SANITY`S DAWN, SARDONIC (CH), SCHATTENREICH, SICKENING ART, SINISTER (NL) (ik wil neuken), STEEL WARRIOR (Brazil), SUDDEN DEATH, TAETRE (S), TEARS OF DECAY, THE CRANIUM (CH), THE UNCHALLENGED, UNDERCROFT (Chile), UNFORMED (F), UNLEASHED (S), UPRISE (B&H), VENERAL DISEASE, VOMIT REMNANTS...

Upcoming:

18. Jun 2016 17:00 (Open End) Party San Warmup
DISINFECT, ICHORID, ARKUUM, ENTGEIST Jugendhaus Epizentrum Brackenheim
Georg-Kohl-Straße, 74363 Brackenheim

08.-10. Jul 2016 OUT AND LOUD FESTIVAL 2016
AEONBLACK, AMPLIFIED MEMORY, ANNIHILATOR, ANTIPEEWEE, ARCTURON, BEHEMOTH, BLACK MESSIAH, BRAINSTORM, CALIBAN, DARK TRANQUILLITY, DEADLOCK, DELAIN, DISINFECT, DRESCHER, EISREGEN, ENDLEVEL, EPICA, FINNTROLL, GLORYHAMMER, HATEBREED, INCORDIA, KATAKLYSM, KISSIN' DYNAMITE, KREATOR, LEGION OF THE DAMNED, MORTAL STRIKE, MORTHUS, OVERSENSE, PAIN, POWERWOLF, SONATA ARCTICA, SCARNIVAL, SECRETS OF THE MOON, SOULBOUND, STALLION, SUICIDAL ANGELS, SUNDOWN, TEXAS CORNFLAKE MASSACRE, TRINITY SITE, WALLS OF JERICHO, WINTERSTORM, WITHIN TEMPTATION
Konzertgelände in Geiselwind
Played:

19. Mar 2016 20:30 Full Metal Night Live-Gig
DISINFECT, DAWN OF DREAMS, METHYER Hexenhaus Ulm
Mähringer Weg 75, 89075 Ulm

30. Apr 2016 19:00 Korntaler Rocknacht - Metalnight
DISINFECT, COREXIT, FLAK, PLEASUREAGONY,
Jugendhaus_Korntal
Martin-Luther-Straße 30, 70825 Korntal-Münchingen

12. Jun 2010 20:00 Fick & Destroy Festival, Ulm, Baden-Württemberg

12. Aug 2010 20:00 Club Die Stadtmitte Karlsruhe, Baden-Württemberg

17. Aug 2010 20:00 Bierkeller Tübingen, Baden-Württemberg

18. Aug 2010 20:00 Der Cult Nürnberg, Bayern

05.Dec.2009 20:00 Rock it - Aalen, Baden Württemberg

23.Jan.2010 20:00 Beatbarracke - Leonberg, Baden-Württemberg

26.Feb.2010 18:00 Night of Suffer Festival - Stuttgart, Baden Württemberg

27.Feb.2010 20:00 Night of Suffer Festival - Stuttgart, Baden Württemberg

14.Nov.2009 20:00 Flesh Party 12 - Leopoldov

24.Jul.2009 14:00 Riedfest Opemn Air - Rohr

25.Jul.2009 14:00 Eisenwahn Festival - Obersinn, Bayern

27.Jun.2009 20:00 KD-Open Air Metal Fest - Brezova, Sokolova

12.Jun.2009 20:00 Club Palach - Croatia, Rijeka
13.Jun.2009 20:00 Caffe bar Mimoza - Croatia, Pula

04.Apr.2009 20:00 Club Die Stadtmitte - Karlsruhe, Baden-Württemberg

08.Nov.2008 20:00 Rot n Slay Festival - Blaubeuren, Baden-Württemberg

05.Dez.2008 20:00 Pfalz Destruction Festival 4 - Landau, Rheinland-Pfalz