BlackTrip
The old default DSPlayer skin, now released with new buttons and icons.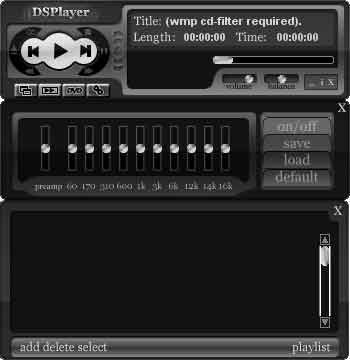 Trinion II
This skin uses the blue and orange colors to gather the feelings of calm waters and furious fire. New additions to this skin includes the help button and credits window, which contain the update feature. The skin contains a large playback button with smaller icons at the top left which is part of our original design.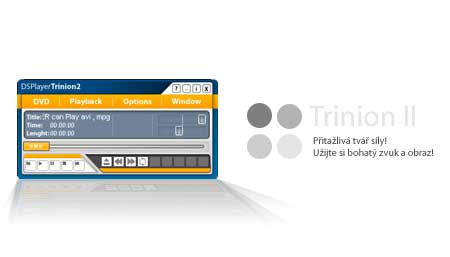 Trinion
We are proud of the effects on the buttons in this skin. We used the MAC OS as my source of inspiration to this skin.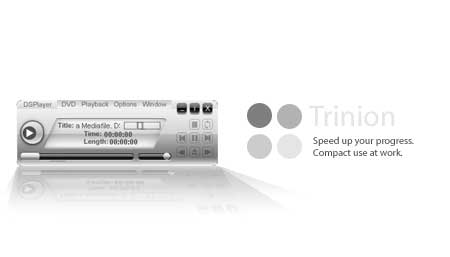 Seer
Easy to use skin.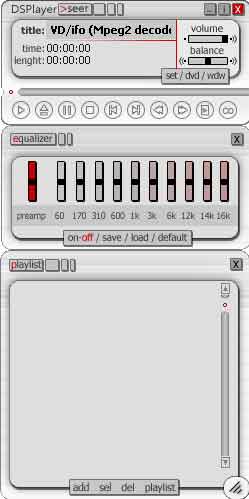 Massive color line
Massive skin is here with our cool color selection feature! Just select your favorite color and download! There are two main color versions - with the silver body is the Colorline and with the highly elegant black body is the Blackline. You can also select your favorite display color.